We're here to enable national scale cross-disciplinary studies of seabed habitats.
Seamap Australia is the national repository for the collection of marine habitat datasets. It's maintained in the national interest by IMAS and the University of Tasmania with the following objectives:
establish and maintain a repository for all marine habitat spatial data developed by the Australian marine science community;
establish a community driven governance model to ensure Seamap Australia remains relevant and useful to the marine community;
establish and maintain a vocabulary to ensure nationally consistent classification of marine habitat; and
develop, maintain and host online end user tools to assist with using and interpreting marine habitat data and its derivatives.
Community drives our success
Seamap Australia depends on the people and partners behind it. Keep reading to find out about the core team of people behind Seamap, its history, the Steering Committee and our partners.
Origins of Seamap Australia
The success of previous spatial data projects from the University of Tasmania's (UTAS) Institute for Marine and Antarctic Studies (IMAS) such as 'SeaMap Tasmania', 'RedMap' and 'Reef Life Survey' have generated awareness of what is possible when spatial data is made publicly available.
Seamap Australia was a logical next step, bringing all of the marine habitat mapping data sets into one portal to enable national scale cross-disciplinary studies of continental shelf habitats. In 2016, IMAS began the task of building a product to meet the needs of the broader marine community.
Starting goals for Seamap Australia
Seamap Australia targeted a number of goals and outcomes at its inception, including:
The collation of all national benthic habitat mapping data into one location and based on infrastructure provided by the Australian Ocean Data Network (AODN).
The syntheses of these datasets into one spatial data product using a newly proposed national benthic marine classification scheme for the Australian continental shelf.
Visualisation capacity via a web interface of the Seamap Australia spatial layer including a sample of biological data overlays.


The project resulted in the Seamap Australia data portal. The portal provides a tool for visualising and downloading the data highlighting the custodians of the data, whether they be national, state, or territory jurisdictions, education institutions, community organisations, or from the private sector.
Seamap Australia works with these organisations and institutions to collaboratively address nationwide solutions around seabed habitats.
Starting funding for Seamap Australia
The Australian National Data Service (ANDS) High Values Collections (HVC) program has funded the establishment of an Australian seabed habitat classification scheme, spatial database, and visualisation platform that has been named Seamap Australia.
In 2021, Parks Australia funded new developments in Seamap Australia to improve the portal and provide decision support by generating analytics about the state of knowledge in the marine parks network.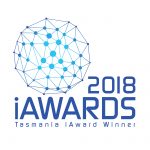 Seamap Australia won the 'Big Data Innovation of the Year' and 'Public Sector and Government' categories at the state event for the Australian Information Industry Association (AIIA) iAwards 2018.